Approximate reading time:
< 1 min
With generic presets you can already achieve great results.
We are gradually expanding the presets you can download for your printer from the Saturn Cloud.
With the download you will automatically receive the printer settings and the appropriate ICC profile installed.
Of course, you will achieve even better results with a profile measured specifically for your printer.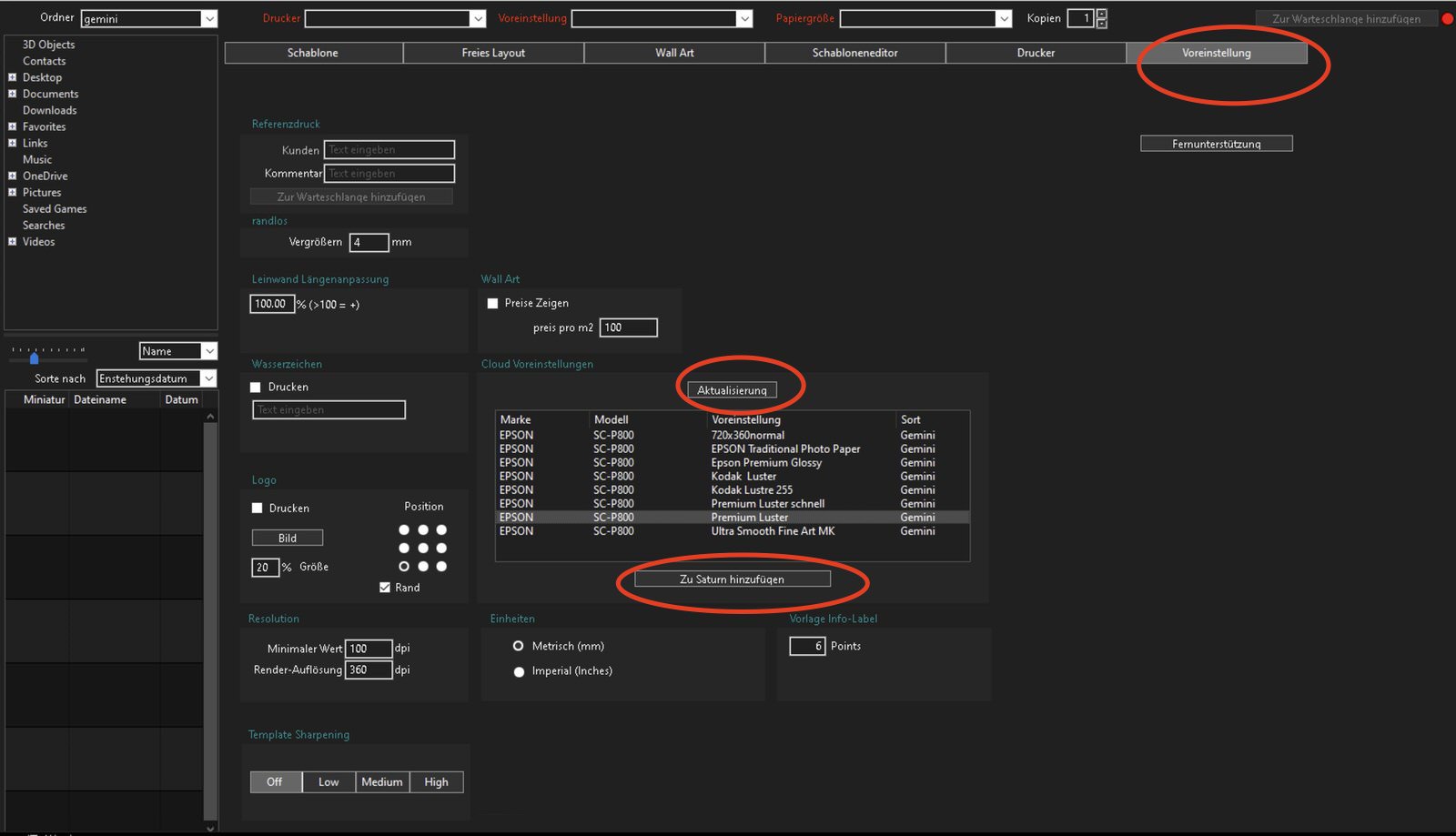 Go to the Preferences tab.
Click on "Update" in Cloud Preferences.
If available, presets for your printer are displayed.
Mark the desired preset.
Click on "Add to Saturn".
Depending on the internet connection, it takes a little while and then the success message appears.
The printer settings and the ICC profile for your printer have been installed.