Approximate reading time:
1 min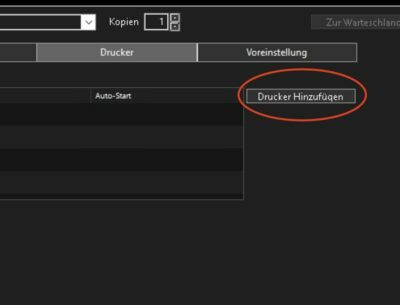 To add a printer to Saturn click on "Add Printer" in the "Printer" tab.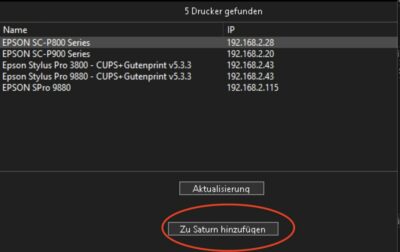 With "Refresh" you can reload the list of available printers. Mark the printer in the list and click on "Add to Saturn".
Troubleshooting if no printer is displayed
Simply click on "Update" again - the problem often solves itself.
The printer is not switched on / has no power
The printer is "sleeping" and saving energy - try to wake it up by pressing a button or tapping on its display.
The printer does not support IPP / Bonjour and is incompatible, google the manufacturer and the name of your printer and the search term IPP and / or Bonjour or look in the manual if you have to configure IPP / Bonjour. With some printers you have to switch it on first, most have it switched on ex works.
The network connection is faulty. Check the connection. Many printers show if they are connected or can print a network status sheet.