Approximate reading time:
< 1 min
You can easily add the WebApp to your home screen on all Apple devices
Open the web app in your browser on your iPhone or iPad, using the link you got from your local store or photo studio.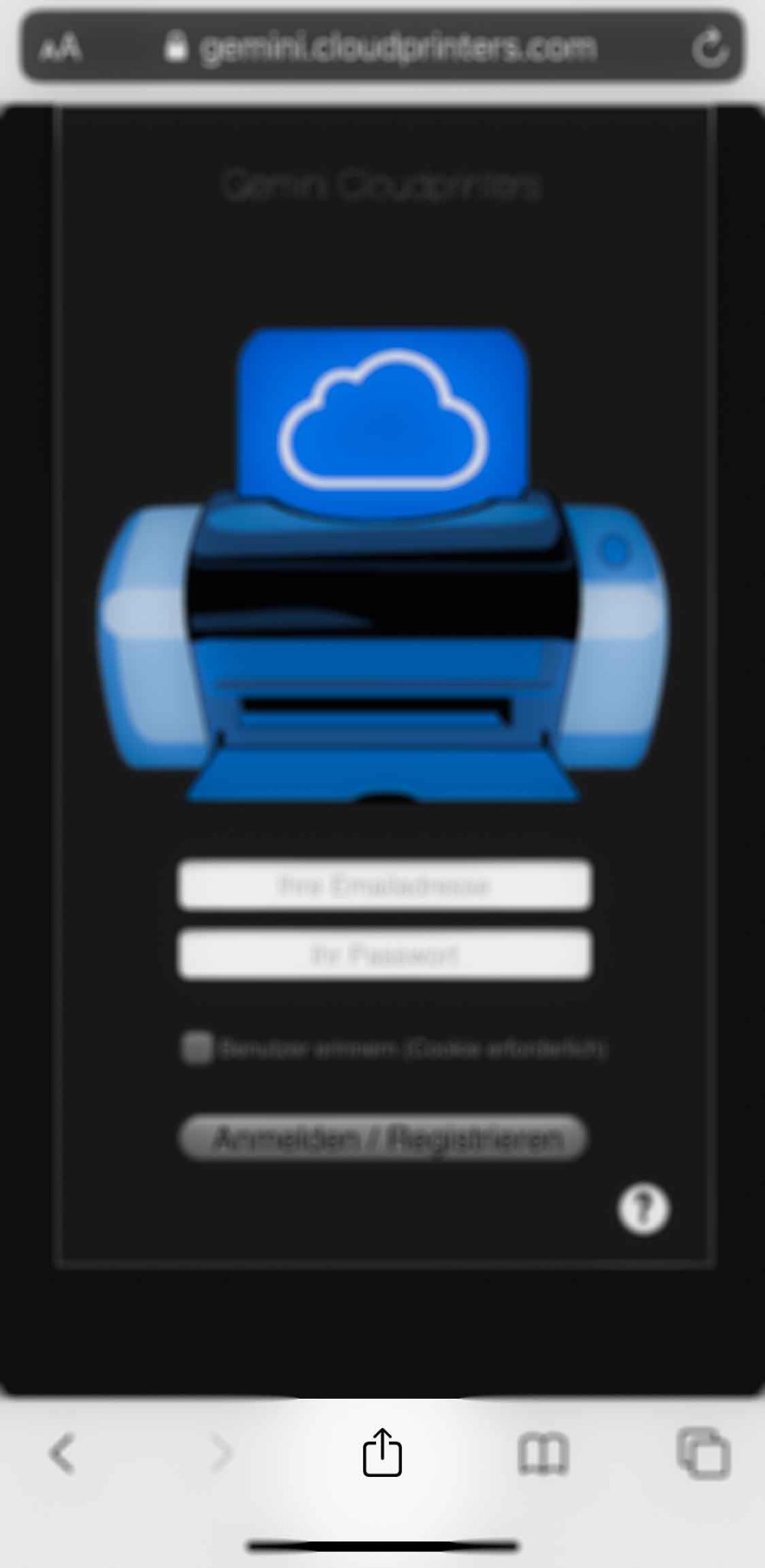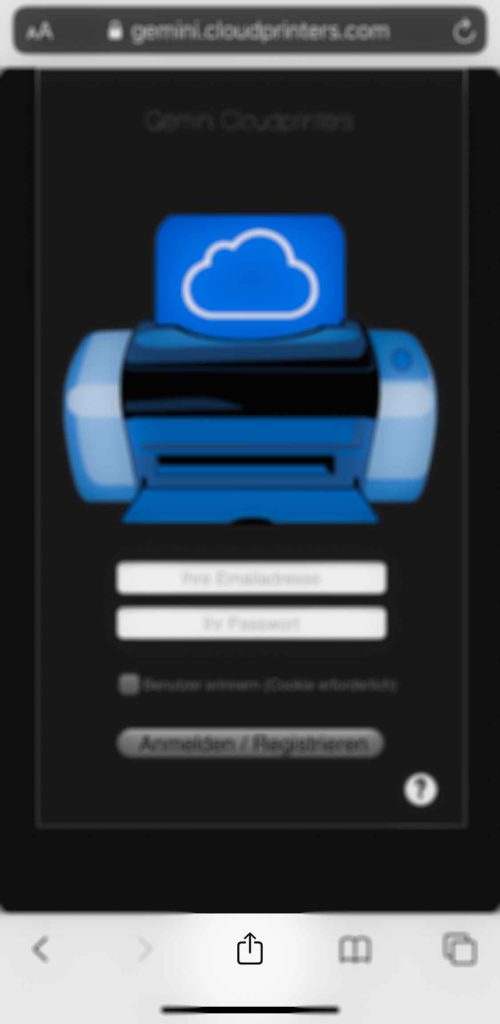 Click on the icon with the up arrow and select "To home screen".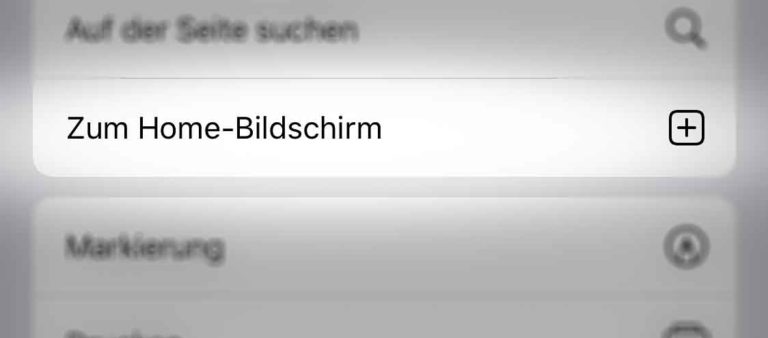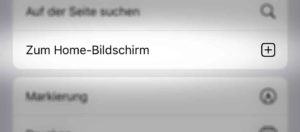 You can accept the suggested name or enter your own name for the app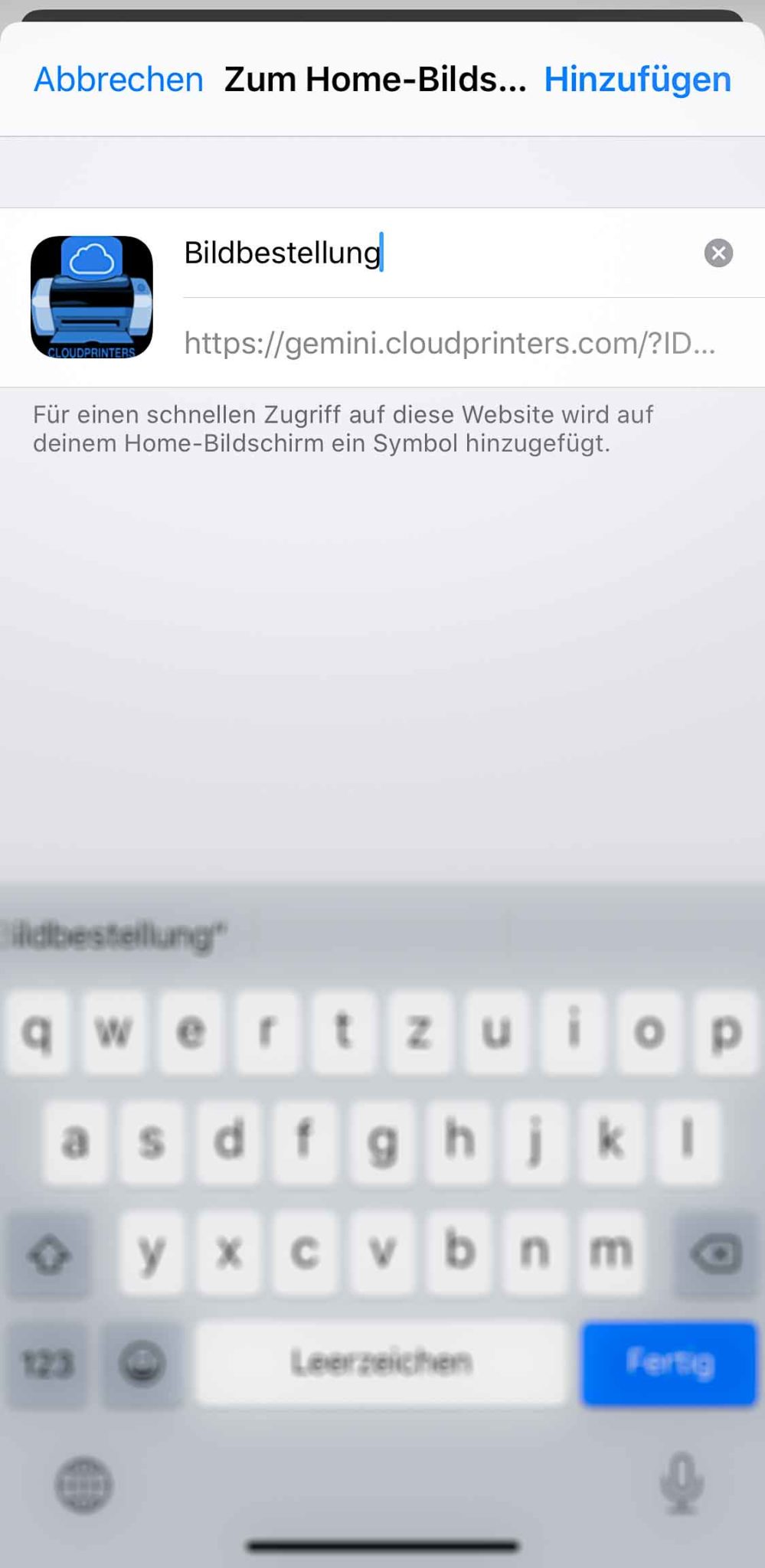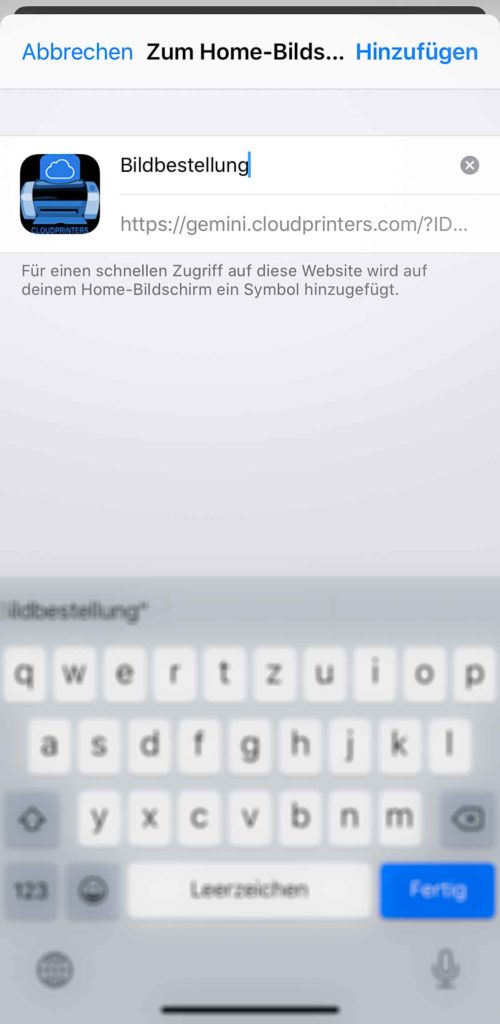 After clicking on "Add" you will find the app under the suggested or your own name on your home screen. You can now launch the Cloudprinter app just like any other app without having to remember the URL. One click is enough!